Welcome to United States Driving for the Disabled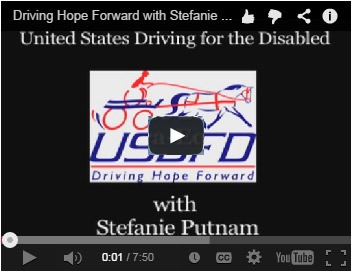 United States Driving for the Disabled, Inc., a 501(c)(3) non-profit organization, seeks to improve the lives of physically challenged individuals throughout the United States and Canada by providing the experience of driving horses in a safe and challenging environment.
Our mission is to provide the extraordinary benefit of therapeutic driving to as many people as possible through sharing knowledge, experience, and serving as a resource for innovations in adaptive equipment for drivers, trainers, and programs offering carriage driving.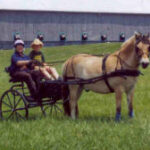 The Sybil Dukehart Endowment Fund seeks to provide financial assistance to equip and train disabled drivers through providing scholarship funds to applicants.
USDFD fosters opportunities for drivers to compete in national and international amateur competitions by training and providing financial support for Team USA.
Recent News »
Demo-Only Driving Workshop At Dreams On Horseback

Demo-Only Driving Workshop At Dreams On Horseback 1841 Unbridled Way Blacklick, Ohio 43004 614-864-9500 www.dreamsonhorseback.org March 9 &10, 2020 – (Mon./Tues.) Register Now! Grand Oaks CDE with our esteemed USDFD Board Member and Judge, Hardy Zantke Florida Circuit Para-Drivers Dazzle in Multiple DAP clinics and CDE's! Photographs of ...

2018 World Championship Para-Driving Team Selections

CONGRATULATIONS TO OUR NOMINATED TEAM USA The world's best para-equestrian carriage drivers will be competing atKronenberg, the Netherlands for the FEI World Para-Equestrian Driving Championships from August 28 – September 20. US Equestrian (USE) has recently nominated ...

2017 Para-Equestrian Driving Clinics

Competitive Focus: Come improve your driving skills, learn about local, regional and international competition opportunities for the Para-Equestrian.  Driving is a great equalizing sport.  Come see and feel the freedom of being behind the reins in ...
Read more »

USE GOODSEARCH TO SEARCH THE INTERNET AND RAISE MONEY FOR USDFD!
The Yahoo based search engine "GoodSearch" donates a penny every time the internet is searched in the name of United States Driving for the Disabled! Earn money for our programs while searching the internet!