Welcome to United States Driving for the Disabled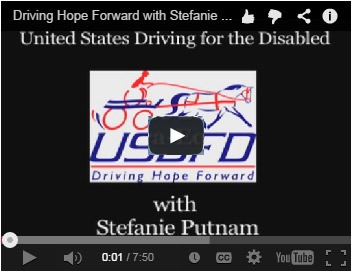 United States Driving for the Disabled, Inc., a 501(c)(3) non-profit organization, seeks to improve the lives of physically challenged individuals throughout the United States and Canada by providing the experience of driving horses in a safe and challenging environment.
Our mission is to provide the extraordinary benefit of therapeutic driving to as many people as possible through sharing knowledge, experience, and serving as a resource for innovations in adaptive equipment for drivers, trainers, and programs offering carriage driving.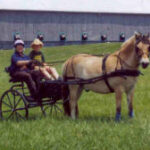 The Sybil Dukehart Endowment Fund seeks to provide financial assistance to equip and train disabled drivers through providing scholarship funds to applicants.
USDFD fosters opportunities for drivers to compete in national and international amateur competitions by training and providing financial support for Team USA.
Recent News »
Carriage Dog Photo Contest Here are the results of the Carriage Dog Photo Contest that ADS recently held on their facebook site – both Diane with her GoldenDoodle and Stef with her Yellow Lab finished in the top 10 out of ...
Equestrienne Equal http://pvamag.com/sns/article/6796/equestrienne_equal Article was written by the gal who had interviewed Diane Kastama and wrote the article for a local newspaper, she then re-wrote it and submitted it to the National Magazine Sports and Spokes.
VIP Diane Kastama Rides Again & Helps Team USA Win Bronze On a recent Friday at her home on the Nipomo Mesa, Grand Meadows Sponsored FEI World Carriage Driver, Diane Kastama, took her horse Rupert out for a drive. Although she was in an automobile accident that ...
Read more »

USE GOODSEARCH TO SEARCH THE INTERNET AND RAISE MONEY FOR USDFD!
The Yahoo based search engine "GoodSearch" donates a penny every time the internet is searched in the name of United States Driving for the Disabled! Earn money for our programs while searching the internet!